Hello! We hope you've been well and healthy as we've navigated through an anything but ordinary 2020. This year we celebrated our 15th anniversary, and over the past 10 months we've reflected on who we are as a company and set new goals to new heights for where the future will take us.
Why We're Here
A Greener Horizon is a brighter, more successful future that begins with our actions today.  It is all about building a legacy of sustainable health and wealth for our community and environment, one decision at a time with our clients, our team, and our families.
In 2005, we decided that we would boldly set and abide by the highest standards of excellence, no matter how hard.  We continue to be committed to:
– Unwavering integrity in all areas
– Quality supplies, service, and results
– Transparency and clear communication
– Objective, rational decision-making
– and Forward-thinking growth orientation
We proudly partner with our clients to provide a lifetime relationship of dependable quality, built on a structure a of trust, excellence, and consistency.
We are leaders. We are helpers. We are community and environmental investors. We are educators. But before anything else, we are conscious, motivated individuals with families, committed to doing the right things for the right reasons.
We are Greener Horizon.
2021 and Beyond
After fifteen years of exciting growth and helping thousands of clients realize their landscape and maintenance goals for their properties, the time has come to update our brand to better reflect who we are and what we have to offer. We're excited to share with you the new Greener Horizon brand.
The New Logo
Since opening our doors in 2005, we have always strived to be a professional, ethical and education -centered organization focused on people, with a diverse array of clients and employees. We could have been many things to many people, but we decided long ago to focus on what we're most passionate about: creating and maintaining beautiful outdoor spaces. Our new logo embodies those values and raises the bar of excellence for those we serve.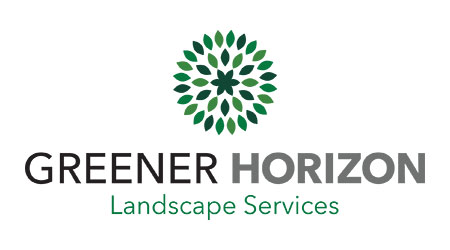 What's Next?
In the coming weeks you will notice the integration of our new logo across all forms throughout our company. You will continue to receive communication and updates as we roll out our new brand across all platforms. In the meantime, stay tuned for other exciting things to come!
Michael Quirk – Bart Poulin
Owners, Greener Horizon, LLC