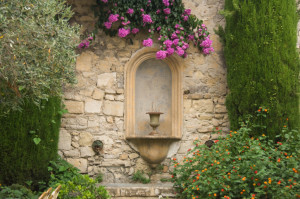 Greener Horizon specializes in high-end residential landscape design and construction and grounds management. We recognize that your property is not just any property, it is your home, and deserves to be given all necessary care to keep it beautiful and thriving for years to come.
Full Season Packages
Whether you are looking to renovate or restore your existing landscape, or start from scratch, we offer full landscape design and planning services for our clients. Our seasonal grounds management packages are a great way to maintain and protect your landscape investment, while keeping up your curb appeal.
Dedicated Project Manager
When you work with Greener Horizon, a dedicated project manager will keep you informed throughout the entire course of our relationship. Whether you are interested in landscape design and construction, seasonal lawn care packages, or irrigation installations, we are dedicated to exploring creative and unique ways to integrate both nature and man-made necessities into your property. Our seasonal landscaping management packages and plant health care services are just a few of the many services we can offer to care and maintain your home through all seasons.
Our Private Residential/Estate Services
Landscape Design/Build Projects
Master Planning
Natural and Precast Stonework
Floriculture and Seasonal Color
Full Season Estate Management
Comprehensive Lawn Care Programs
Plant Health Care Programs
Irrigation Design, Installation & Service
Full Season Packages
For over 12 years, we have been known for the quality of our work and our professionalism. This means that we start projects on time, are respectful of your property, time and space. We will maintain a tidy workspace, and are always willing to discuss your ideas, needs, or concerns. No matter the project, we strive to take into account local and seasonal factors that affect client's needs and budget.
An attractive, well-crafted landscape substantially increases your home's curb appeal, all while enhancing your quality of life. Greener Horizon offers residential landscape services to suit your tastes, property, lifestyle, and budget.
For more information about our landscaping design and build services, call us at 508-947-0225, or click the button below to request a complimentary consultation.