Open for the 2017 Landscape Season!
As professional landscapers, we recognize the importance of high quality materials in all landscaping projects, both large and small. That is why we are committed to providing our community with a variety of top-notch materials, available to contractors and homeowners alike.
Greener Horizon, LLC
7 Clayton Road
Middleboro, MA 02346
Conveniently located near the Middleboro rotary off Rt. 44 and Rt.495
Hours of Operation:
Winter Hours
Monday-Friday: 7 am – 4 pm
Saturday & Sunday: Closed
SUPPLIES CURRENTLY AVAILABLE
Bark Mulch
Brown Pine Mulch – $33.00/yard (no dye)
Our most economical mulch to help retain moisture and prevent weeds.
Premium Bark Mulch
100% Natural Hemlock Mulch – $42.00/yard (no dye)
Our best mulch!  100% hemlock bark, free of any dye.
Pitch Black Mulch – $38.00/yard (color enhanced)
Aged pine/spruce mulch that is enhanced with a food grade carbon based dye. Safe for both people and pets.
We are no longer selling the Nature's Black Mulch.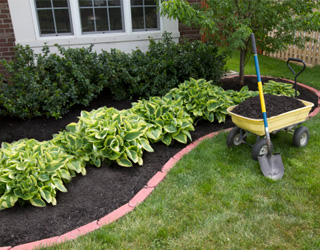 Bulk Material
All bulk material orders have a 1-yard minimum for both pickup and delivery.
Screened Loam – $23.00/yard
Loam Compost Mix – $31.00/yard
Compost – $36.00/yard
3/4" Bluestone – $39.00/yard
3/8" Rounded River Stone – $48.64/yard
Hardpack – Dense Grade – $36.00/yard
Washed Sand (concrete) – $27.50/yard
Mason Sand – $27.50/yard
Stone Dust – $30.15/yard
Asphalt Millings – $23.10/yard
Fencing Mix (Mason Sand & River Stone)  $44.00/yard
Grass Seed
Sun & Semi-Shade Mixture $110.00 (50lb bag)
Pro Ryegrass Mixture $110.00 (50lb bag)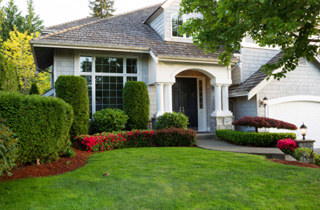 Prices subject to change without notice | All materials are subject to Massachusetts 6.25% sales tax | Return check fee: $35
Contractors:  Please inquire about our contractor pricing.
We Deliver!
Our team has years of experience in the landscaping industry, and can assist in providing you with the correct amounts of each of the materials you require. All of our materials are available for delivery or pickup.
If you are interested in delivery, please see our delivery rates below:

| | |
| --- | --- |
| $35 | Bridgewater, Lakeville, Middleboro, Raynham, Taunton |
| $45 | Berkley, Carver, East/West Bridgewater, Easton, Freetown, Halifax, Norton, Plymouth, Plympton, Rochester |
| $55 | Brockton, Duxbury, Hanson, Kingston, Mansfield, Wareham, Whitman |
| $65 | All other South Shore, MA towns |

Delivery rates are per truck load.  Quantities may vary depending on weight.
ORDER YOUR SUPPLIES ONLINE!
Pick a material. Pick a delivery zone. Place your order…
IT'S THAT SIMPLE!
Need help installing any of these materials? We can do that too!
If you'd like our assistance with your new landscaping supplies, make sure to include your request on the form below, or ask about us when you call.
---
For more information about material supply with Greener Horizon, give us a call at (508) 947-0225, or submit the form below.