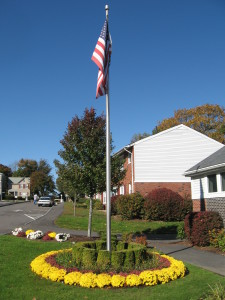 We are a commercial and residential landscape management and design/build firm located in Middleboro, Massachusetts.   Since 2005, we have been helping our clients realize their visions for beauty, functionality, and safety on their properties in the Eastern Massachusetts and Rhode Island markets.  We specialize in landscape management, snow & ice management, and landscape construction services to offer our clients a complete line of year-round grounds maintenance solutions .  Our team has a hands-on approach that can assist property and facility managers with all of their seasonal landscape needs – including master planning and project budgeting.  We partner with our clients to make their lives easier… and when they are happily satisfied, so are we.
Why choose Greener Horizon for your land care needs?
Because our dedication to high quality service and goods is second to none. We use only quality products, and our crews are trained and cross trained to provide our customers with the best service possible. We are not only in the landscape business, but also the people business. We strive to maintain positive experiences for our clients with service, constant communication, and commitment to follow-through.
Greener Horizon services apartment and condominium communities, corporate offices, business parks, and homeowner's associations, as well as private residential homes.
Contact us today, or click the button below to request a complimentary consultation with us.