Since 2004, Greener Horizon has provided commercial landscaping services for apartment communities, condominium complexes, homeowner associations, and industrial and commercial spaces. We understand that attractive landscaping and maintained common grounds contribute to a high quality of life on any commercial property.
Make a Strong First Impression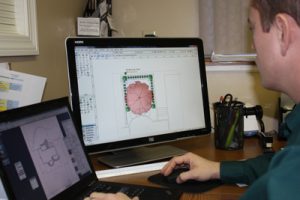 What message does your property send to your customers, clients, or residents? Our comprehensive landscape design and build services, as well as our landscape management services, will ensure that your property looks well thought-out professionally maintained.
First impressions matter. When a client or resident drives onto your property, you want to make a strong statement. Greener Horizon has many years of experience in commercial landscape design, installation, and maintenance, and can create or maintain the perfect landscape for your residence or business.
Working With Us
It is Greener Horizon's goal to help you retain occupants and present to your clients a strong first impression by giving you a beautiful and easy to maintain landscape while staying within budget. From rehabilitating old landscapes to maintaining new ones, Greener Horizon employees are trained to have a well-rounded understanding of the implementation and maintenance of a successful landscape. Knowledgeable and efficient, our crews work to make sure your landscape dollars give you a positive return on your investment.
Landscape Construction
Stone Patios, Walkways, & Retaining Walls
Planting Replacement and Rejuvenation
Irrigation System Design and Layout
Site Work and Terraforming
Master Planning and Budgeting
Site Analysis and CAD Assisted Design
Ongoing Services
Weekly Landscape Management and Detail Visits
Premium Bark Mulch Installations
Tree & Shrub Horticultural Services
Turf Grass Management
Seasonal Annual & Perennial Installations
Weed Control Solutions
Custom Seasonal Displays
Irrigation Installation and Maintenance
Fully qualified and expertly equipped, Greener Horizon has been the go-to landscape contractor for hundreds of commercial properties.
Are ready to improve your curb appeal and beautify your property?
Give Greener Horizon a call at 508-947-0225, or click the button below for your complimentary consultation.