Financing through EnerBank USA is the best way to get it all done, now!
Do it all now and avoid going through the construction phase more than once
Helps manage your personal cash-flow
Get those extras you were hoping to get!
Can be used for any size project, large or small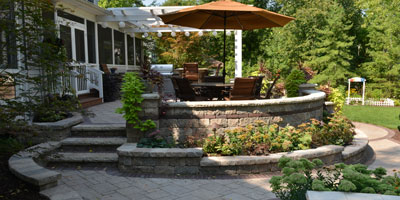 The process is easy…
Quick, easy, and safe toll-free loan-by-phone application process
Fast credit decisions in about 10 minutes
*No payments and no interest on approved credit
100% unsecured financing up to $75,000 on approved credit*
Peace-of-mind by providing personal financial information directly to bank and not to contractor or online
Virtually no paperwork
No application fee, closing costs, or prepayment penalties
*Available from participating Unilock or Techo-Pro Authorized Contractors only. Greener Horizon is a Unilock and Techo-Pro Authorized Contractor.
Ready to get started?